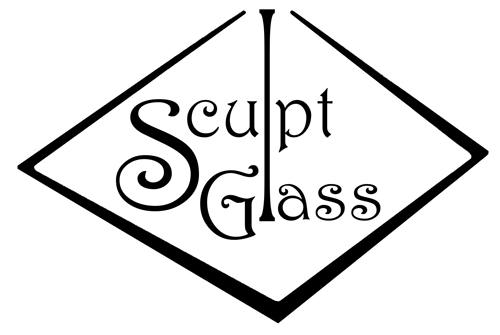 Environmental policy
Running a business such as a glassworks clearly uses a lot of natural resources and we are dedicated to reducing the effect the business has on the environment. We would like our customers to feel happy that their sculpture is created in an environmentally friendly way as is possible. Our popular recycled glass awards and recycled glass amonites means no glass goes to waste.
Less than a mile from the glassworks is a RENEWABLE energy facility. The anaerobic digestion (AD) plant in Arreton is based on a 24-acre site and converts biogas to biomethane as part of a gas to grid injection scheme. Its great to know that the gas we use comes from local crops.
CARBON OFFSETTING
We now offset the carbon emitted from the gas used in the making of our glass by supporting projects every year, through the Carbon Footprint Trust, See carbonfootprint.com This year we have supported Tree planting in the South East, UK

EFFICIENT FURNACE
The furnace runs on natural gas and I designed it to be very efficient. It is insulated with the most up to date materials and powered by a modern burner designed and supplied by MRJ Furnaces .
Unlike most glassworks we generally use the furnace and not a glory hole to reheat the piece. This saves a great deal of energy and stops the studio from cooking! The furnace is on all the time, day and night. To turn it off at the end of the day and then fire it up in the morning would not only waste large amounts of gas, it would also stress the structure of the furnace through all the sudden shrinking & expanding.

LEAD FREE GLASS
The glass we use is soda based and does not contain any lead. We are, therefore, not releasing any lead into the air during melting and into the water system during the grinding processes.

RECYCLING ALL THE GLASS
We also recycle all the left over glass called cullet. Many glassworks pay to have this disposed of.
We separate the clear and coloured glass during the year. The clear glass is mixed in with the new glass and the coloured bits are melted with cobalt or chrome oxide to give a blue or green glass respectively.

ENERGY EFFICIENT GALLERY:
All light bulbs used in the gallery are energy efficient LED types. Our evening display lights and cabinets are also on timers.
PACKAGING
Luckily, working on a large site like this, some packaging materials can be recycled. This includes boxes, bubble wrap, flowpack and polystyrene sheets. The gift boxes we buy are made from a cardboard which is made from sustainable forests. We are plastic bag free, using only paper bags.